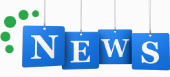 Dubai racing news : Dubai is an interesting, big modern city, which managed to combine old tradition with the modern development of our time. In sports, the old traditional sports included the popular camel racing Dubai. In this sport in particular, a lot of positive things have developed in recent years. The use of computer-controlled Robot Jockeys  is just one of the many innovative innovations in the field of camel racing. New developments come to us every day. This is another reason why the camel racing news keeps reporting on current developments.
April 26, 2022
Dubai racing track map
In Dubai there are many very excellent Dubai racing track ' s for motor sport, horse racing and camel racing. In our Dubai racing track map we would like to introduce you to the best known and best racing tracks in Dubai. With our map you can not only find out the exact route, but also the distance to your chosen race track in Dubai.
( read more about   Dubai racing track……)
Dubai racing news
August 01, 2020
Camels and camel races in Dubai have always been prized possession of Arabs. The number of camels used to be a matter of pride for them, as they could use the camels for wool, food, and most importantly, transportation….
( read more about camel races in Dubai……)
June 20, 2020
The Al Marmoom Camel Race Track: The world-famous Al Marmoom Camel Race Track has been modernized again and again in the past few months and the service has been updated to the latest standards. In addition to the exciting sporting event, visitors to the camel races can also enjoy an extensive culinary offer.
June 17, 2020
The unique Camel hospitals and camel laboratory in Duabi has worked very successfully in the past year and will continue to do so in the future. With such a high demand, an enlargement and expansion of the offer is not excluded. Here you will find fantastic trained specialists who take care of the valuable and beloved camels. The editorial team from Dubai racing news wishes good luck and continued success.

May 20, 2020
سباقات الهجن
تعد سباقات الهجن من أشهر الرياضات وأكثرها تقليدية في نادي دبي لسباقات الهجن، ويبدأ الموسم في أكتوبر ويستمر حتى مارس. هذه الرياضة شائعة في جميع أنحاء الشرق الأوسط ، حيث تصل الإبل بسرعة حوالي 40 ميلاً في الساعة عند الركض بسرعة. في السنوات الأخيرة ، أصبحت روبوتات الفارس أحدث اتجاه – تحررت من وزن الفارس البشري ، حققت الإبل سرعات قياسية ( نادي دبي لسباقات الهجن ). أفضل مكان لرؤيتهم في دبي هو مسار المرموم لسباق الهجن ، على بعد 45 دقيقة من المدينة. السباقات مجانية للمشاهدة ولن تضطر إلى إنفاق بعض الدرهم إلا إذا فعلت ما يفعله السكان المحليون ويضعون رهانًا.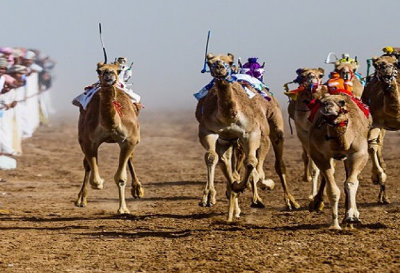 Camel Racing Dubai have always been something very important as well as unique. Tourists from all over the world come especially to watch this race held in the Dubai camel ....